Here Is A Win-Win Solution
Display a flag to help celebrate July 4th
. The U.S. is not perfect. But on that day, I'll be counting my blessings.
A Political Reality You Need to know
AsAm elected politicians are
not
willing to stand up for us because,
not having an Asian majority in their respective
election districts, they fear losing
re-election. Click
here
to read more details.

80-20 must answer these 2 Questions Satisfactorily & Did
Q1

) Why doesn't Sen. Mazie Hirono of Hawaii help us, since a majority of her voters are AsAms?
It is the aftermath of
INTERNMENT in WWII
.
In WWII, Japanese Ams
in the
continental
U.S.A. were interned, but
incredibly
those in
Hawaii
were not! Militarily, you'd
think that it should be the other way around, right?
What caused that?
An ugly blend of racism and greed.
Hawaii's economy would have collapsed if Japanese Americans on the islands were interned. But interning Japanese Ams on the mainland provided benefits to a lot of the neighbors of the interned Japanese Ams, who then took over their properties.
As a result, AsAms in Hawaii have been induced

to think that they would be better off NOT associating with AsAms on the mainland.

Isn't that a shame?
Q2

) Why don't Elaine Chao and Nikki Haley, who are cabinet officials and who don't face elections, help us?
Cabinet officials serve at the pleasure of the president. If a cabinet official acts out of

line and start working on projects of his/her own interest, he/she can be

fired the next day.
Don't be discouraged. There is a winning solution. :-)
Just think! Will AsAm elected and appointed officials make their share of effort to
help AsAms achieve equal opportunity,
IF there is an AsAm PAC that is 1/3 as powerful as
AIPAC?
Of cou
rse they will, because those officials
are good human beings like us.
ONCE they think they are protected by a powerful PAC, they'll do the right things.
Additionally, they also

know
that a politically savvy PAC will go punish
them, if they don't do their minimum share.
So roll up your sleeves and dig deeply into your pocket to help build a powerful AsAm PAC. AIPAC's 2014 budget is $77 million! 80-20 PAC's is $0.1 million. THINK!
Politics impacts you deeply.
You and you children don't have equal opportunity because AsAms are politically weak. You NEED political knowledge, and you need to sacrifice a little, to build up our political clout.
Do Your Share!
S. B. Woo

President and a volunteer for the past 18 years
80-20 Educational Foundation, Inc, a 501 C-3 organization
http://www.80-20educationalfoundation.org/index.php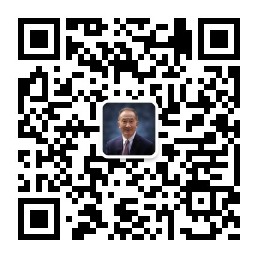 To know more about 80-20, view these videos :
https://youtu.be/dB3eGVqG-wAÂ (Ignore the last 35 secs. The election is over.)
http://youtu.be/h781_ECSJYM
80-20 EF Mission Statement