Help
destroy
these myths.
Forward
it to friends.
80-20's public WeChat account ID is:
8020ef
. Please scan
our QR code,
shown below, & on 80-20 EF's WeChat site.
For
a Chinese version of this
e-newsletter, click
https://mp.weixin.qq.com/s/HI
If WE are to win equal opportunity in
(1) our work places for ourselves and
(2) college admissions for our children,
then the following political myths must be destroyed.
Myth 1: To get involved in politics is to run for an office,

work one's

way
up
un
til
one
has enough clout to win equal
opportunity for his/her
children
and all
other AsAms.
Facts:
Have Elaine Chao, Ed Lee, Mazie Hirono, Tammy
Duckworth,
Kamala
Harris, Nikki Haley, and Judy Chu ever done
anything for
AsAms

in
those 2 areas
? They are as high up as they can get.
Myth 2: These elected AsAm officials are at least our

best

hope.
Facts:
In the U.S., one can organize/join political action committees,
PACs
,
which
can be so much more powerful than
elected
politicians,
especially for
a small minority

.

For example,

AIPAC

is the reason why the Jewish Am
community, with a population of 6 million, can be politically so powerful.
Explain! All of the above sounds unbelievable
The above are the result of 3 circumstances:
1.
A
majority of the voters in
the election districts of the above named officials
are
NOT
AsAms

,
except for

Sen. Mazie Hirono
of Hawaii.
2. The
non-AsAm voters

dislike
their AsAm official working for AsAms
3. AsAm
elected
officials are human beings who wish to
avoid tough re-
elections
.
In contrast,

80-20 PAC doesn't face a re-election from the general population. Quite to the contrary,

PAC's officials only fear NOT working hard enough for

AsAms causing donations to

drop &/or being voted out by PAC

members. The incentives

for PAC officials and AsAm elected officials

are in diametrically opposed directions.
Q 1: How about Sen. Mazie Hirono, the majority of her voters are AsAms?
Q 2:
How about Elaine Chao and Nikki Haley who are cabinet officials who don't face elections? To keep this article short,
I'll answer these questions and destroy other myths next week.
Did you find the above refreshing?
Do

Your

Share to Help.
President and a volunteer for the past 18 years
80-20 Educational Foundation, Inc, a 501 C-3 organization,
http://www.80-20educationalfoundation.org/index.php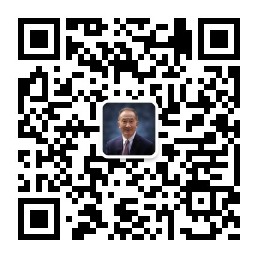 To know more about 80-20, view these videos :
https://youtu.be/dB3eGVqG-wAÂ (Ignore the last 35 secs. The election is over.)
http://youtu.be/h781_ECSJYM
80-20 EF Mission Statement