New & Powerful Proof of Discrimination Against AsAms
The following diagram is about

ACCEPTANCE

rates. Students of very similar performance, shown in 3 different combinations of MCAT & GPA, experience very different acceptance rates. Asian

applicants

have the

lowest

acceptance rates in all 3 cases, consistently lower than even those

of their

white peers.
To achieve diversity is to let Hispanic & black peers have an advantage. 80-20 is for that. However,
why do

Asian

applicants have to yield to white peers
?
For minorities like Asians to be forced to yield to white peers
is the RESERVE of
Affirmative Action. The extreme abuse of affirmative Action is proof possible that AsAms are being
DISCRIMINATED!
See below for a bar chart released by the American Enterprise Institute, based on a table released by the Association of American Medical Colleges (AAMC) .
Asian Am. parents often proudly talk about how they are willing to sacrifice for their children's education.

Do they?

So many of them don't even dare to speak up against the open discrimination against their children, much less organizing to fight against the discrimination in college admissions.
Too many AsAms are too timid.

Look at 80-20

, we have always stuck our necks out to achieve justice and equal opportunity for all. We are NOT in trouble at all. Wake up, AsAms. The bar chart shows the the discrimination against our educational opportunity has

EXTENDED to

GRADUATE SCHOOLS. Step up and be counted!
Texas to stop "race preference" admissions. Click here to hear a powerful

2 :28 minute video message

by Blum and a young AsAm lawyer, Cory Liu,
If you had followed Mr. Blum's lawsuits closely,
you would have noticed that his lawsuits are increasingly focused on the discrimination against AsAm students.
Shame
on our financially well-off community, which sat by and let Blum fight for us. Our rich individuals, who gave tens to hundreds of millions of dollars to Harvard for naming a building after themselves, should particularly
feel this shame
.
80-20 EF is doing its best to assist Blum. 80-20 EF has increased its annual contribution to SFFA from $5,000/yr to $10,000/yr. and strived to recruit members for SFFA. Let's all try to do more.
Are you a parent of students who belong to

ECAASU

(East Coast Asian American Student Union)?
That organization supports "race-preference" admissions. Please forward this email to them. Call to discuss with
them the difference between supporting diversity versus giving white peers advantages over AsAm students. Even the editorial board of Harvard's student paper, Crimson, questioned why AsAm applicants need to
yield
140 SAT points to white peers in order to gain equal access to elite colleges.
Some of the ECASSU members will be applying for medical schools. Tell them to wake up, they will be discriminated against in their application to Graduate schools.
Help make 80-20's war chest bigger. Donate to SELF (Self Empowerment Long term Fund): Click here. Sending a check? Send to Stephen Lin, 969 Acalanes Rd, Lafayette CA 94549.
President and a volunteer for the past 18 years
80-20 Educational Foundation, Inc., a 501 C-3 organization,
http://www.80-20educationalfoundation.org/index.php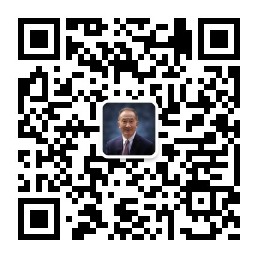 To know more about 80-20, view these videos :
https://youtu.be/dB3eGVqG-wAÂ (Ignore the last 35 secs. The election is over.)
http://youtu.be/h781_ECSJYM
80-20 EF Mission Statement