Saluting AsAms Who Practiced SELF-help!
80-20's public WeChat account ID is:
8020ef
.
For a Chinese
version of this
e-newsletter, click on https://goo.gl/6GsJWe
How Chintzy & Stupid We Used To Be
Times were
AsAms hardly donated to help out
our own
organizations.
Apparent Result: AsAm organizations like OCA of D.C., AALDEF of NY,
& APALC of LA
all had to go outside of our community
to
get funding for their respective annual expenditures.
Real Result:
Money talks. These same organizations all filed amicus briefs to support
"race-preference"
admissions, which 98 % of
Who have suffered?
We all have suffered
, including OCA, AALDEF and
APALC,
which are by now
increasingly isolated from
How Glorious Our Donors are NOW
Times are
80-20 EF, seeing how raising money from outside of our community has
terrible consequences, started the SELF project (Self Empowerment Longterm Fund)
declaring to raise money from AsAms

only

. That project started a NEW donation trend in our community, which EF is
Apparent Result: In 4.5 yrs, AsAm donors helped EF build a war chest of
$3 million plus its expenditures in
those years
Real Result:
AsAms have begun to practice SELF-HELP,
w
hich is of the
utmost importance for us to win our eventual equal
Who has gained?
We all have gained
, including OCA, AALDEF & APALC.
When these orgs. begin
serving our community's true
interests, they'll be able to raise funds from AsAms
Example of the Exemplary Donors
(1)
Hundreds of SELF donors have already completed their
pledges in

less
than 5 yrs. Their
names are honored with a pink
background. Find your
(2)
Hundreds of people have donated more than they've pledged.
See the
red
$ figure being their annual pledge amount. An example Is:
Lee, Henry J., NY, NY $ 7000/y

plus $3000

Confirmed4 31,000
(3) Scroll down to the middle of the webpage, where the category of Donors
is
shown.
There are about 203 persons who have already completed
their 5-
yr. pledges. About
half of them

have kept on donating even after
that

-

give till it hurts

!
See
an example below:
Liao, Hank, Irvine, CA
$ 100/y

plus $1000

Confirmed5
1,500
Hank donated another $1,000 after completing his 5-yr pledge of
$500.
(4) One generous couple, the Mitchell Lous of Houston, TX, even
committed to
donate
$2000 per
year till
20

2

8!
They are $4,000/yr for 5
yrs donors
to begin with. They'll have donated $24,000 by the end of
Wow! With such a wonderful NEW donation tradition, our
future
will be bright! I hope that more AsAm orgs. will focus on
serving AsAm interests earnestly, so that they'll also get financial support from you.
The

Really

Rich

AsAms Are Missing In Action!
The r
eally rich AsAms have NOT shown up yet.
They are on record to have donated tens and even hundreds of millions to causes
out
side of our community, but
NOT
to their
own
people.
What a shame.
80-20 EF has the courage to call things as it sees
-- for the GOOD of the AsAm community!
DONATE
President and a volunteer for the past 18 years
80-20 Educational Foundation, Inc, a 501 C-3 organization,
*
80-20 EF sponsored an OPEN, NEUTRAL survey in 2012 for more than 30 days in which all participants had the FREEDOM TO CHOOSE between agreeing or disagreeing with 80-20's advocated position - a race neutral admissions policy. The following was what we found:
o Total number of valid surveys: 50,277


o
FOR/AGAINST ratio of
all
survey participants: 48.6 to 1
o Valid surveys taken by
Asian Ams
(self-identiied): 47,107
o FOR/AGAINST ratio of Asian Am. survey takers:
52.4 to 1
.
o Valid surveys taken by non-Asian Ams (self-identified): 3,120
o FOR/AGAINST ratio of non-Asian Am. survey participants: 23.0 to 1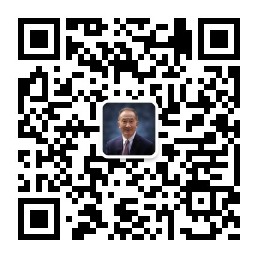 To know more about 80-20, view these videos :